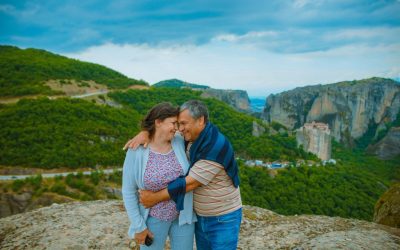 Retirement By Plan Not By chance
When can I retire? Will I need to change my lifestyle? What will my income be? There are so many questions that need to be answered when entering retirement that it can feel overwhelming and a little nerve racking.
At Skymark Advisors we walk with you through every question and every concern as we develop your retirement plan. Instead of flying through retirement by the seat of your pants as most advisors would have you do, let us take the turbulence out of the ride by planning your retirement instead of leaving it up to chance.
Your retirement plan will include an analysis of your current situation, your goals and ambitions, and the risks that could cause you to miss out on what you have worked so hard for.
After we perform our analysis you will receive our recommended plan which will include an income strategy for now and in the future, detailed discussion on risks and how you can limit them, projection of account values over time, investment strategy, and a recommended review schedule.
Retirement Concerns
---
Secured Income * Social Security * Medicare * Stock Market * Low Interest Rates * No Risk Investments * Long Term Medical Care * Beneficiaries * Outliving Savings * Gifts To Loved Ones *
No Matter Your Concern, We've Got You Covered
Begin your retirement plan today
Start It Yourself
If you have time now you can start your retirement plan by clicking the link below. You will be directed to create a personalized log in to our planning guide where you can enter your information. Need to finish later? That's no problem, log back in later to pick up right where you left off.
Request an Appointment
Would you prefer to sit down with a CERTIFIED FINANCIAL PLANNER™ to review your situation and discuss your needs. Request your complimentary 1 hour consultation
I have a Question
You most likely have questions that concern you most at this moment. If so, send us a message with your questions and we will get back to you with the insights you need to make the right decision.